Fabrice Brégier, President of French organization "Pacte SME" and CEO of Airbus
"Since more than twenty-five years, the SME [Dolphin Integration], specialized in the design of electronic chips, benefits from infrastructures for test from the big group to lead its R&D projects, develop its own products and sale its solutions of intellectual propriety. On the other hand, STMicroelectronics benefits from the results of these projects to maintain its advantage in front of the world wide competition increasing."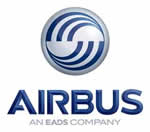 Rewarded by STMicroelectronic
Dolphin has received in 2007 the trophy of the best service partner for the design in microelectronic, awarded at the 20th anniversary of STMicroelectronic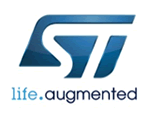 Alain Cros, ASIC project leader for the LOFT mission
"IRAP had the technical responsibility of the R&D contract signed between Dolphin Integration and the CNES for the study of this ASIC: functionality and performance specification and development follow-up. The low-noise and low-power consumption constraints were huge and the development schedule was very short (5 months). Thanks to a close collaboration with the development team of Dolphin and its efficiency, the delivery date of tape-out was hold. The noise and power consumption specifications are reached.
This is a good collaboration example between a research laboratory, the CNES and the industry which result in a high performance product. What happens next this collaboration is an ASIC close to the instrument needs of LOFT"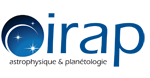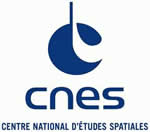 Dolphin Integration Receives 2011 TSMC IP Partner Award for Analog/Mixed-Signal IP
Dolphin Integration, provider of mixed-signal IP, has received the 2011 TSMC IP Partner Award for Analog/Mixed-Signal IP. The award is based on customer feedback, TSMC 9000 compliance, support and success of the IP.
"We are pleased to present this award to Dolphin Integration based on their TSMC9000 compliance and good feedback from customers," said Suk Lee, TSMC director of Design Infrastructure Marketing.
Dolphin Integration offers high quality audio converters with SNR (Signal to Noise Ratio) up to 95 dB with ultra low power consumption, which pass TSMC9000 at TSMC 65 nm low power process for the Helium2 architecture. The next Xenon architecture is now under TSMC9000 verification at TSMC 40 nm low power process. Thanks to the innovations in such architectures, Dolphin offers with flexibility the specific configurations of audio converters wanted by customers. The architecture further includes an embedded regulator for best performance and ease of SoC Integration.
"Our technical team appreciates the rigorous work with TSMC for each step of the TSMC9000 verification. This is a strong symbol of our common objective: offering robust products with quality, fitting our customers' needs," said Jean-François Pollet, co-founder of Dolphin Integration.