Added Value of power management IP
How the DELTA standard can optimize your power management integration?
The disruptive approach of our Reusable Power kit Library (RPKL), based on a standard namely DELTA, reach several benefits leading to improve your RoI: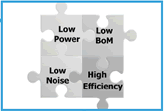 Supplying diverse SoC optimizations
The RPKL provides standardized reusable components optimized for diverse challenges providing integrators with building blocks for the construction of a specific optimized PMNet: low-power, low-noise, high efficiency, low BoM...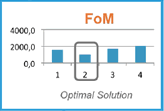 Reaching the best performance trade-off
Evaluation of the entire PMNet performance through a custom Figure-of-Merit (FoM) for balancing various performances, enables to find the optimal mix of components.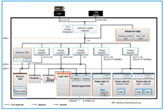 Easing PMNet architecture and integration
The 7 standard rules of DELTA ease PMNet integration, and starting with the definition of 4 voltage levels as "Interfaces for the Distribution of Power" (IDP) which spread the regulation constraints through PMNet architecture.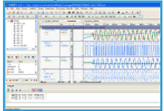 Securing PMNet integration
Behavioral simulation models are delivered with our RPKL with an innovative EDA solution for verifying the SoC assembly, serve to minimize noise propagation and mode transition disturbances.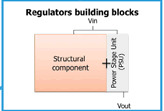 Reducing Time-to-Market
Our library of reusable components is based on 18 predefined and validated structures parametrized by a dozen of Power Stage Units, leading to the streamlined avaibility of 420 functional components.